Posted on September 3, 2019
Boardgame Geek gives Machine of Death a 5.5 out of 10 rating, which is pretty low, but also not terrible, since Boardgame Geek is the Pitchfork of Sitting Around a Table with Friends. This makes me think that this game isn't that much funnier than the people you play it with, but that's fantastic news for me.
I enjoyed the murderous improv and what amounts to Structured Bullshitting, which I suspect Boardgame Geek can't figure out quite how to force into a metric, of last Sunday night.
How each round goes is this: You generate a target. A name, two possibly interesting aspects of their personality and a location.
Then you find out how they are going to die. This isn't negotiable – someone who is fated to die of "Kittens" can't be killed by bullets. They will die of Kittens, somehow.
Then, you make that happen.
As Predestinarian Assassins, you have to nudge the person – subtly or violently – towards their date with death. You are provided a budget, of course, of three objects (typically) to make that nudging happen. There's a planning stage where you lay out what your plan is if everything goes right and during that time you collectively decide how likely each component is likely to work as intended.
When it comes to Murderplanisgo time, a 90-second timer gets flipped. You roll for your first element and if it works you progress to the next element of your plot. If it DOESN'T work, you draw another budget card and can then try and work that into the plan on the fly.
If you run out of time before killing your target… uh, too bad, they get away.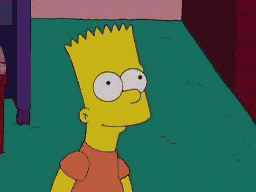 But if you do kill them, you can achieve bonus objectives (rolled randomly; like make a getaway, destroy evidence, throw a wake) using any leftover budget cards or a new one drawn from the pile.
There's a tiny amount of things left to chance and a lot more just arguing about how to murder people and I think that is what makes it more fun for me than for the Boardgame Geek reviewers.
Read More